Can you avenge evil and not become it?
Despite the struggle between Batman and Joker, The Dark Knight's story-arc revolves around Harvey Dent. Gotham's white knight is central to everything, and at just over two and a half hours in length, his story is one that unravels intriguingly.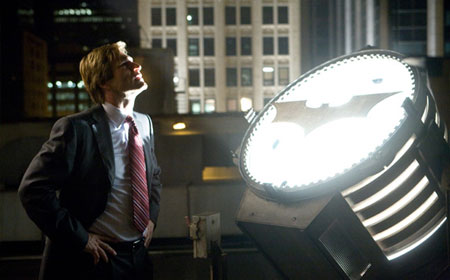 Though Ledger's performance as clown prince will grab all the headlines - and rightfully so - he doesn't stand alone. The conflict of good and evil in Gotham encompasses a vast number of well-portrayed characters, each believable and unique in his/her own way. So much so, that you truly believe each and every on-screen character has an in-depth story waiting to be told.
Gordon, played by Gary Oldman, is a delight, and his shift to "Commissioner Gordon" is one of the movie's rare joyous moments. In addition, as Marlon Brando and Glenn Ford graced Superman The Movie with their flawless but brief roles, Michael Caine and Morgan Freeman give The Dark Knight a subtle but notable foundation.
In the midst of this fabulous story of emotion, anger and grief, you might mistakenly look past some of the outstanding action sequences. Despite the length of the movie, it always feels as though the next big action scene is just around the corner and, when it arrives, it does so with a bang and a wallop.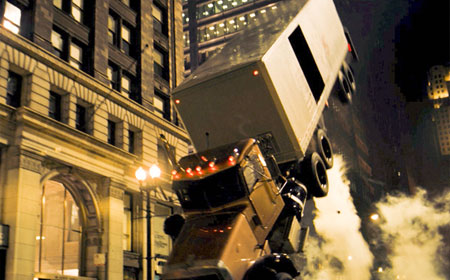 The Joker's disregard for, well, everything, makes for some outstanding moments. One specific head-to-head between the Joker and Batman is particularly thought-provoking. As much as Batman would like to see the end of his enemy, can he let himself cross the line and take the law into his own hands?
That fine line between good and evil is what haunts many of Gotham's citizens, and indeed many of the viewers in the audience. It's gritty, realistic, and sets a new standard by which all comic-book adaptations will be judged.