Looking Closer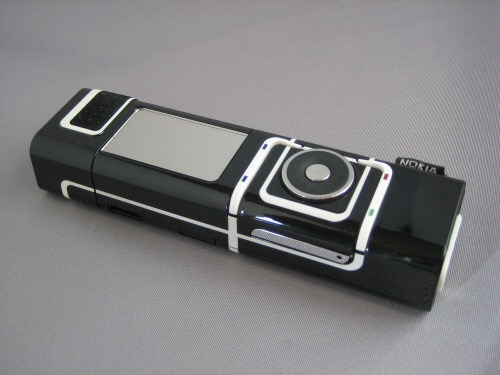 Of the three designs Nokia launched, there had to be one that stood out from the crowd. The 7280 did just that. An 'invisible' screen was paired up with a handset with no numerical keypad on it. See that? That's the rule book being thrown out the window.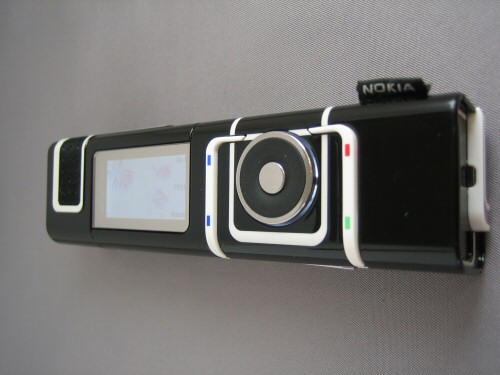 As you can see from the above two pictures, when powered down the 7280 features a mirror on the front, and yet when powered up the screen emerges from behind the mirror (therefore virtually impossible to photograph). To the right of the screen you can see the dominant feature, the circular NaviPad™. It bears a significant resemblance to the Apple iPod navigation and, not surprisingly, works just as well.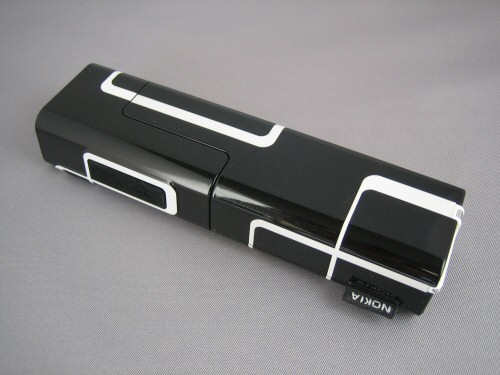 Much like Apple iPod, the 7280 features a 'Nokia authorised agent' only battery replacement system. That's right, the battery in the 7280 is fixed, and when it dies, it will cost you more than simply buying a new battery.