The handsets
At time of writing we only had access to basic specs and no information on pricing and availability. However some etailers have already started selling them, with the DX900 coming in at over £450. Acer's own smartphone site can be accessed here.
Acer M900
This is targeted at the second demographic: the no nonsense business user. It has a QWERTY keyboard, uses Windows Mobile 6.1 Professional, has a 3.8-inch WVGA touchscreen and a built-in fingerprint reader. Other bells and whistles include GPS, FM radio, voice command and recorder and a 5MP camera.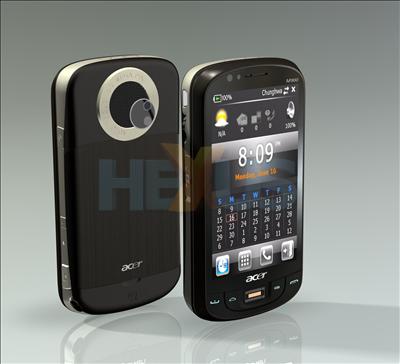 Acer F900
This seems to be the one targeted at the smartphone poser. The 3.8 inch screen feature a "new easy-to-use touch keyboard" and a new user interface. It also has GPS, radio and voice command, but the camera is 3.2MP.