Stories of high-profile tablets being delayed - or worse, cancelled - are becoming all too common these days, and now it looks like two more casualties can be added to the list.
LeNowhere to be seen
The first news comes from Lenovo, which has told PCMag that its Android-based 'LePad' - which is thought to be based on what would have been the IdeaPad U1, pictured - will be delayed for western audiences until the release of Android 3.5, codenamed Honeycomb. This will push the release of the tablet back until at least next summer. Interestingly, though, the company is going to carry on with plans to release the device with Froyo in China to see how it is received.
The sentiments from HTC execs echo those made by Google's top brass suggesting that the current iterations of Android just aren't well suited for large-screen tablets. However, Gingerbread - the upcoming version due later this year - is expected to be much better optimised for these sorts of devices, making Lenovo's decision to wait for a further six months a little strange.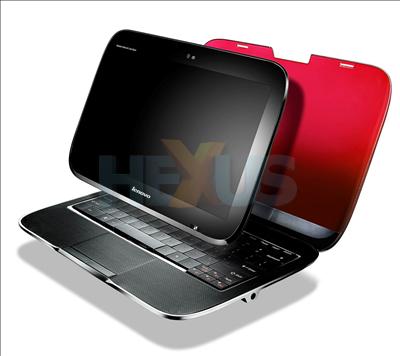 Howard Locker, the company's director of new technology, also ruled out Windows for slate-type computers, commenting that "the challenge with Windows 7 is that it's based on the same paradigm as 1985-it's really an interface that's optimized for a mouse and keyboard."
Back of the line
In related news, a report from Digitimes is reporting that HTC may also be delaying its tablet - but not by choice. Though the rumour is third hand, an analyst in the know has suggested that Google is currently focusing its efforts on Motorola's tablet as the Gingerbread-based flagship, while LG will be given support to create the top Honeycomb device. The lack of assistance has therefore forced HTC to delay its own tablet from the fourth quarter of this year to the second quarter of 2011.
The news seems odd, considering how much support HTC has given Google's mobile OS. However, Motorola has also been a key partner in getting Android off the ground, so it's plausible that the search-giant would try to push other devices back to make room for whatever it is that Motorola's concocting.
However you slice it, though, it looks like fewer and fewer Android tablets will make it to market this side of Christmas.