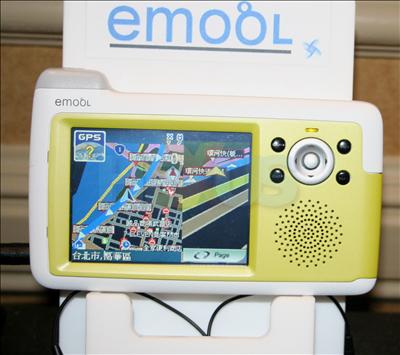 ECS, probably best known for producing mainstream motherboards, has diversified into the production of PMP (Portable Multimedia Player) and, more recently, into the burgeoning GPS market.

Tieing these two portable devices together is the EM3570, which offers an inbuilt DVB-T tuner, MPEG1/2/4, DivX and WMP support, as well as an integrated GPS receiver. It's powered by Windows CE 5.0 and sports a 3.5in (QVGA) touch-sensitive screen. Additional storage above the built-in 128MB DRAM is courtesy of SecureDigital and the battery life is claimed to be an impressive 10 hours.

The specification is good but it's a bit on the bulky side, we feel, weighing at around 200g and being an inch thick. Still, an interesting product nonetheless. Tentative pricing is around $250.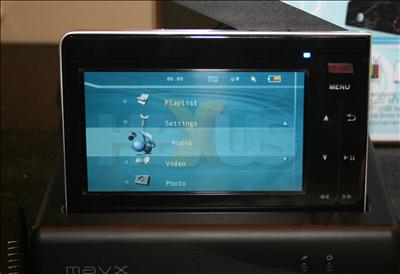 The EM3535W, on the other hand, does away with GPS but adds an integrated 1in HDD with a maximum capacity of 12GB. The larger 4in screen has an increased 480 x 372 resolution and the unit ships with a docking station and remote control for easy access and charging. Like the EM3570, it provides USB2.0 support but goes a step further by having Bluetooth connectivity. Video and audio format support is the same and whilst a touch heavier at 240g it's slightly slimmer (19.8mm).

Expect to see them at Currys soon, under a different brand name, of course.