Pricing itself straight in-line with Spotify Premium at £9.99 per month, Samsung's new Music Hub premium streaming service looks to compete with the likes of iTunes Match, internet radio services such as Last.FM and Pandora and of course, Spotify itself, by offering music streaming from a library of over 19 million songs, to any web-browser or from a GALAXY S III smartphone.
The service will expand to support more devices, including third party mobiles, Samsung TVs and other equipment, such as fridges, in the near-future, with the ability to add a further four authenticated devices for an extra £3 per month, though, in the meantime, web-browser access allows the service to extend to most devices indirectly.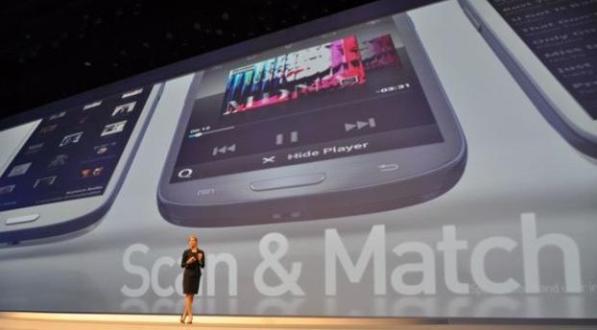 Music hub will, for a £9.99 monthly fee, offer unlimited music streaming, album radio stations, lyric support and a music recommendation service, which Samsung 'claims' to be superior to alternatives. Much like iTunes match, the service will offer a scan-and-match feature, which will take a look at your music library and provide instant cloud access to songs already within the service's 19 million strong database, else, it will upload any missing songs, with total cloud storage of 100GB.
For those that don't fancy a £9.99 monthly fee, it's still possible to preview and purchase songs from the database, with purchased content remaining cloud accessible, though with locally stored copies also provided.
Certainly, with all of its new features and a large library, Samsung Music Hub is exactly as its name implies, a hub for music, be it unlimited streaming or access to a large database for digital purchases, the question is, does this stand out enough from other services to entice our readers? Let us know!