PRESS RELEASE
7th November 2011 - Libratone, a Copenhagen-based audio company developing innovative wireless sound solutions, is pleased to announce that its two new high-end speakers for the home, the Libratone Live and the Libratone Lounge, are now available online through the Apple store online. Both the Libratone Live and Lounge are now available with Apple's Airplay technology, allowing audio to flow freely, without wires or a loss of sound quality.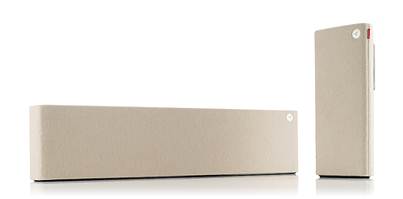 Ole Bergstein, sales director, Libratone commented: "We were one of the first to embrace Airplay technology and now our Live and Lounge are among the few Airplay speakers to be sold by Apple. We are excited and proud, once again to be a member of the exclusive Apple club."
To find out more about the Libratone Live and Lounge click here.
The Libratone Live and Lounge are now available from www.store.apple.com/uk at £599 and £1,199 respectively. For more info about availability and a full list of retailers visit www.libratone.com/buy.