Final thoughts and rating
The twin Phenom II processors from AMD, released today and available later on this month, are exactly what the company needed just over a year ago, when the original quad-core Phenoms were released.
We say this because performance from the top-of-the-line Phenom II 940 is better than a £200 Core 2 Quad Q9300 (although pricing may well change), and AMD's achieved this by transitioning on to a more-efficient 45nm process and raising clock-speeds to 3GHz for the 940 and 2.8GHz for the 920.
Had they been released 15 months ago, Intel's Core 2 Quad may not have had it all their own way for so long in the high-end space.

Scaling to 3.6GHz in our basic overclocking tests and with the promise of a slight performance boost from DDR3-compatible CPUs in a couple of months time, AMD's Phenom II looks to have some staying power in 2009, and it will be interesting to see what Intel will do to its mid-range Core 2 Quad pricing in light of the performance advances made by AMD.

Core i7 still stands peerless as the performance CPU of choice, but the cost of the underlying platform is such that even a Core i7 920 base - CPU, motherboard, memory - will cost £150 more than Phenom II 940's, unless, that is, you opt for a cheap-as-chips Dell Core i7 box.

Speaking of platform, AMD needs to maximise the hard-hitting potential of Dragon, which includes a Phenom II CPU, 790GX motherboard, and Radeon HD 4800-series graphics card, because they do make a decent fit. We just hope it can do a better job than with Spider, which died before it gained any traction.

The boost in clock-speed, to 3GHz, is enough to make AMD's Phenom II 940 competitive in the sub-£250 market and whilst it's absolutely no Core i7-killer, performance is such that Intel will need to look again at the pricing of its mid-range Core 2 Quad parts, and that can only be a good thing.

The good

Phenom II easily beats out Phenom X4 and gives mid-range Core 2 Quads a good fight
Overclocks well, suggesting significant headroom for 2009
Dragon platform makes implicit

The not so good

Quite power-hungry, as a platform, when compared to Core 2 Quad
Core i7 is still comfortably faster in most applications
940 price needs to drop <£200 and 920 to <£150 to entice enthusiasts away from Intel.

HEXUS Rating
HEXUS.net scores products out of 100%, taking into account technology, implementation, stability, performance, value, customer care and desirability. A score for an average-rated product is a meaningful '50%', and not '90%', which is common practice for a great many other publications.
We consider any product score above '50%' as a safe buy. The higher the score, the higher the recommendation from HEXUS to buy. Simple, straightforward buying advice.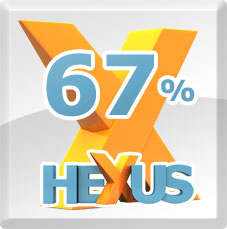 AMD Phenom II 940 and 920
HEXUS Where2Buy
TBC
HEXUS Right2Reply
At HEXUS, we invite the companies whose products we test to comment on our articles. If any company representatives for the products reviewed choose to respond, we'll publish their commentary here verbatim.