Michael Dell has bought back Dell from shareholders taking the company off the stock market and into private hands. The billionaire originally founded the Dell computer company nearly 30 years ago when he was a student at the University of Texas. Dell has been listed on the NASDAQ for 25 years. Michael Dell was helped in his purchase with funding supplied by US private equity firm Silverlake and Microsoft Corp. Dell is currently the third biggest PC maker in the world.
Michael Dell made a statement about the deal saying "I believe this transaction will open an exciting new chapter for Dell, our customers and team members." He added that "I am committed to this journey and I have put a substantial amount of my own capital at risk together with Silver Lake... (we are) excited to pursue the path ahead".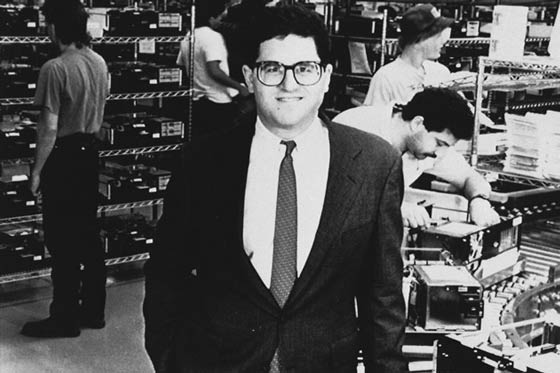 The $24.4 billion deal worked out at $13.65 per share for the buyers. Before the rumours of the upcoming deal began in early January, Dell's share price was just under $11. Overall the private purchasers have stumped up a 25 per cent premium on those early January valuations.
The deal is expected to complete by the end of Q2 2013 now that the board of directors has backed the deal. So what's going to change? With Mr Dell back in full control of the company it is hoped that it will be able to compete more vigorously and more innovatively against Asian rivals like Lenovo and Acer.
Analysts think a more nimble Dell, less worried about delivering quarterly results for shareholders, can do better in the longer term. As we all know the PC industry is struggling to react to the onslaught of smartphones and tablets. Adrian O'Connell, an analyst who covers Dell at Gartner said "Hitting Wall Street's targets, quarter after quarter, is not easy when you're going through these changes. The pressure of quarterly results becomes more of a hinderance than a help."
Microsoft has obviously paid for some influence in backing the deal with $2 billion of cash. The Redmond software giant issued a statement about this very topic; "Microsoft is committed to the long term success of the entire PC ecosystem and invests heavily in a variety of ways to build that ecosystem for the future." How closely it will work with Dell in new PC designs and new Windows powered computing solutions remains to be seen.
This is the biggest private equity buyout since the credit crunch began in late 2007. Hopefully it heralds a positive change in the fortunes of Dell computers and a positive turnaround in the world's financial markets.