The European Commission (EC) released a document concerning the electronic Eco-Design Requirements of Personal Computers and Computer Monitors at the end of last week. It's a long 325 page technical publication which was brought to the attention of Nordic Hardware by a "high level employee" at AMD. The reason for the tip was that the proposals within the EU document could, in the name of efficiency, limit the availability of the next generation of graphics cards from AMD and NVIDIA to the decent simple folk of Europe.
The new law proposed in the EU seeks to make sure computers live up to energy efficiency standards just like your fridge or washing machine. Graphic cards are under particular scrutiny as they can be particularly power thirsty. Nordic Hardware reveals the seven graphic card categories used by the EC system; from G1 to G7. The system ties a GPU bandwidth figure to a maximum energy use figure. If a graphics card with a particular bandwidth exceeds its energy use ceiling, then it isn't up to EU energy efficiency standards and could be removed from sale in the EU.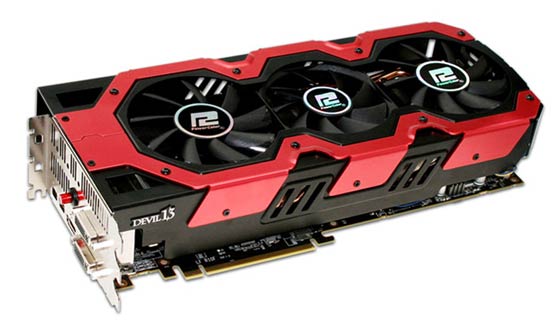 Of most concern to 3D graphics enthusiasts will be the top end G7 classification. G7 cards have 192-bit or wider memory busses and a bandwidth of 128 GB/s or more. "The commission wants to stop dedicated graphics cards of group G7 from going above 320 GB/s - that is in theory a memory bus at 384-bit connected to memory operating at 6667 MHz or 512-bit with 5001 MHz. This is definitely within reach for the next generation graphics cards. Radeon HD 7970 GHz Edition currently has a bandwidth of 288 GB/s with a 384-bit memory bus and 6000 MHz memory. For notebooks the limit will be only 225 GB/s," explains Nordic Hardware.
AMD has told Nordic Hardware that current designs; such as the Cape Verde and Tahiti - Radeon HD 7700 and Radeon HD 7900 devices are beyond the spec allowed by the Eco Design Requirements. Energy efficiency is good but sales of the top end power hungry enthusiast graphic cards are a relatively small part of the PC market. As long as the rest of the world remains sensible this shouldn't impact bleeding-edge graphic card development.
N.B. the Eco-Design PDF linked to does not contain the Graphic Card classification details, that part of the document has only been seen by industry insiders such as AMD, Dell and HP.