Speaking at the TechCrunch Disrupt conference Mark Zuckerberg has admitted that Facebook's stock price performance has been "disappointing". He spoke for about 40 minutes yesterday at the San Francisco based conference, his first major outing since Facebook went public. He must have said something right because Facebook shares have actually ticked up about 3.5 per cent in afterhours trading. Mr Zuckerberg asserts that a mobile strategy will help the company prosper in the future.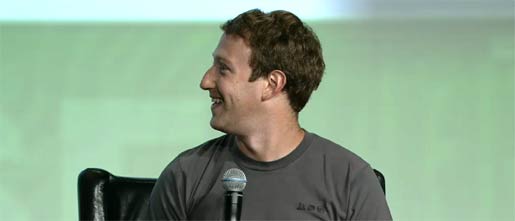 Indeed the stock price performance of Facebook has been disappointing. After opening at $38 per share in May, Facebook shares hit an all time low at $17.73 just over a week ago. Zuckerberg admitted also that the company has "burned two years" backing the wrong mobile technology "betting too much on HTML5 versus native". He added that "It's not that HTML5 was bad, [but] we just were never able to get the quality we wanted." Facebook has recently updated its iOS app and will be following up with a new Android app "soon".
In the last six months Zuckerberg says that "a lot of stuff has changed" with the mobile side of Facebook. Earlier in the year there were no mobile ads on Facebook and the iOS 6 integration hadn't been announced. An uptick in revenue thanks to the new focus on ad revenue is just a matter of time, he said.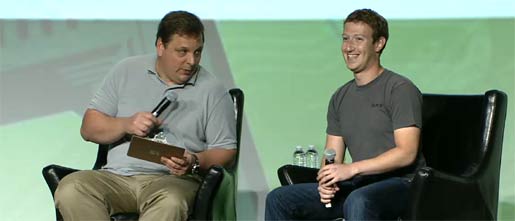 In the interview with TechCrunch founder Michael Arrington, Zuckerberg also talked about;
April's Instagram acquisition. He said that Instagram would not be forced to integrate into the Facebook infrastructure.
Search. "We do 1 billion queries a day and we're not even trying" he said. In the future searching for things such as "What sushi restaurants in NYC have my friends tried and enjoyed?" would work well on Facebook and be worthy expansions of the current search facility.
Facebook Mobile Phone. Zuckerberg said making a hardware device doesn't make sense for the company and that Facebook can be deeply integrated into any device and be more universal that way.
Did Facebook shares hit their low point last week or are we experiencing something akin to a dead cat bounce over this little glimmer of optimism?