HTC has released a lot of impressive smartphones in 2012 but the brand is somehow lacking the sales pulling power of its glory days. Latest figures from the Taiwanese mobile making firm show that the company's revenues for October 2012 were down a disastrous 61 per cent compared to the same time last year. Further to this news Morgan Stanley has released a new forecast report suggesting that HTC could slip from fifth place to eighth in the global smartphone sales league table in Q4.
HTC has suffered from bad results and bad headlines already this year; a 79 per cent drop in quarterly revenue was reported last month, in September Morgan Stanley suggested the Taiwanese firm couldn't compete except by selling cheap.
The latest results show that HTC brought in just NT$17.2 billion in October 2012 compared to NT$44.1 billion in October 2011. Comparing the whole year earnings at this time last year HTC had made NT$408 billion, this year it's only NT$246 billion. HTC has suffered, not just from dwindling smartphone market share but also its tablet attempts fell flat; they were probably a bit pricy compared to competing ASUS/Google and Amazon efforts.
HTC has a lot of good handsets with potential just released or to be released shortly. There is the Android based One X+ and a range of new Windows Phone 8 handsets that are too new to have made much difference to the company. It does seem, like Morgan Stanley suggest, that the HTC WP8 phones are undercutting similar spec Nokia and Samsung efforts to get a foothold. If WP8 succeeds a lot of the mid market smartphones sold could be HTC branded.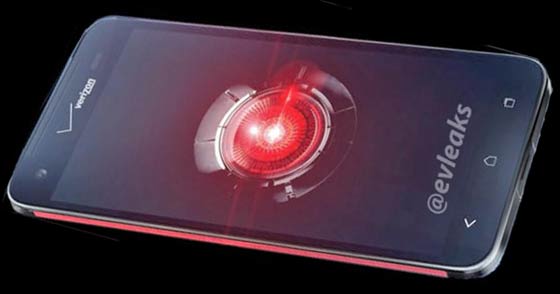 HTC Droid DNA leaked pic
In further and more optimistic HTC related news a new Android flagship from HTC may be on the way to the western world; a version of the water resistant HTC J Butterfly 5-inch 1080p superphone. There's an upcoming event shared by HTC and Verizon on 13th November in New York that is expected to offer up a version of the J Butterfly to US customers renamed as the HTC Droid DNA. I wonder when we'll get one in the UK.