Anand Chandrasekher, a former Intel executive, has been named as Qualcomm's new Chief Marketing Officer (CMO) it was revealed in a statement yesterday. Mr Chandrasekher's most recent position at Intel was senior vice president, general manager for the Ultra Mobility Group. In this role he was responsible for the Atom family. In his role at Qualcomm as CMO he will oversee global marketing and external communications.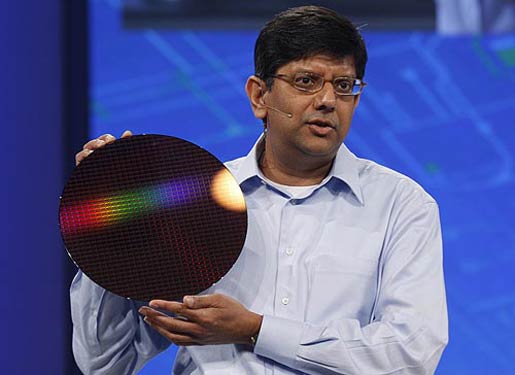 Anand Chandrasekher's history
Mr Chandrasekher was best known for his product development work at Intel until he left the company, just over a year ago. During his 25 year stint at Intel he led product groups behind the Centrino and Atom projects, among others. Mobile and low power chips feature heavily in Mr Chandrasekher's Intel experiences. He was general manager of the Ultra Mobility Group that enjoyed huge success at the peak of netbook popularity. Mr Chandrasekher does have marketing experience during his long and varied career at Intel so this new job is not without precedent, being Intel's Worldwide Sales and Marketing Group manager for a time. His academic qualifications include a degree in computer science, a master's in operations research from Cornell and an MBA, also from Cornell University.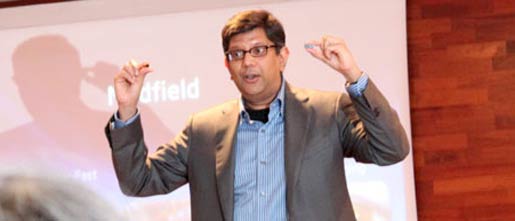 Contribution at Qualcomm
At Qualcomm Mr Chandrasekher will oversee global marketing and external communications and report to Steve Mollenkopf, president and COO at Qualcomm. "I am pleased to welcome Anand Chandrasekher as chief marketing officer," Mr Mollenkopf said. "His extensive experience in marketing and management makes Anand well-suited to help grow Qualcomm's communications and marketing efforts across the world and to amplify our consumer offerings to new audiences."
Working at Qualcomm, a major ARM-based chip maker, will pit Mr Chandrasekher directly against his old company. Mobile chips are a soft spot in Intel's product mix and it will be Anand Chandrasekher's job to highlight the best features of Qualcomm's mobile chips when compared to his old taskmaster's mobile Atom efforts. Looking at his career history it would not be surprising to see Mr Chandrasekher utilised in some more technical aspects of Qualcomm's business outside of his new job description.