Roadmap
Skaugen was keen to point out how big the Itanium market has become, adding to the slide below with the estimate that the total market for AMD's Opteron processors in 2008 was $4 billion - so Itanium is bigger.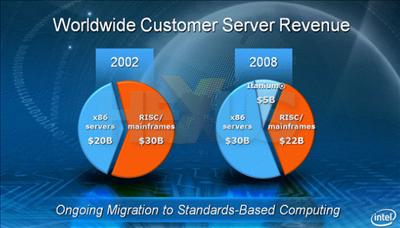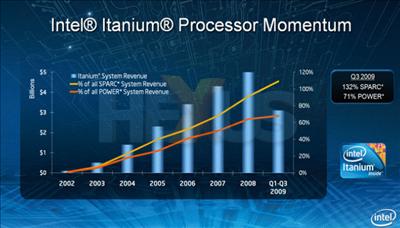 He was also keen to talk about the Itanium roadmap, implying the next generations - Poulson and Kittson - would follow Intel's tick-tock cadence and arrive at two year intervals. Furthermore, with Tukwila still using the 65 nm manufacturing process (the latest PC chips use the 32 nm process), Poulson will go straight to 32nm without even pausing at 45nm.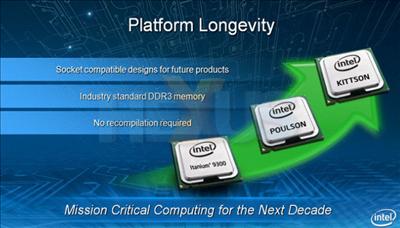 The Intel Itanium processor 9300 series costs from $946 to $3,838 in quantities of 1,000, with the first OEM systems expected to ship within three months.