Waiting for the digital home
Networking giant Cisco seems to be raising its activity levels across the board this week. Yesterday it announced ambitious plans to enter the data centre market and now it's announced the appointment of a new distributor for its Linksys consumer products.
Micro-P is the sister company of Gem and specialises in hardware distribution, while Gem focuses on software and consumer electronics. It is now distributing the complete range of 'Linksys by Cisco' consumer products.
"Micro-P will help strengthen Cisco's position in the channel and provide significant opportunities for the Linksys by Cisco product range," said Ulrike Tegtmeier, VP of European markets at Cisco Consumer Business Group (pictured).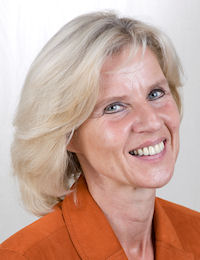 "The deal fits with our consumer-focused strategy to maintain Cisco's leadership position as the market undergoes a period of transition towards the media enabled home."
Cisco is positioning this move as part of a broader channel initiative in the UK targeting the SOHO and consumer markets. The Cisco Consumer Channel Network was launched at the start of the year and provides resellers with resources and training to help them sell Linksys stuff.
Cisco is hoping to be strongly positioned when the digital home concept finally acquires a bit of mass market traction.