It's been a rough few months at the world's largest computer-maker. After ousting CEO Mark Hurd following a scandal in August and reshuffling much of the board a few weeks ago, things are only just starting to calm down again. But new CEO Leo Apotheker has no intention to ride the status quo.
Talking to the BBC following the World Economic Forum, Mr Apotheker reflected on what he thinks the company needs to do to transform its image from a boring printer and PC manufacturer to one that can wow a generation raised on Apple's iDevices.
"What's happening is probably the biggest revolution in the history of IT," he told the Beeb. "The internet is going totally mobile, the bandwidth is there...so many technologies are converging, and HP is the one company that can put it all together. We want to be the leader in this."
"I hope one day people will say 'this is as cool as HP'," he added, "not 'as cool as Apple'".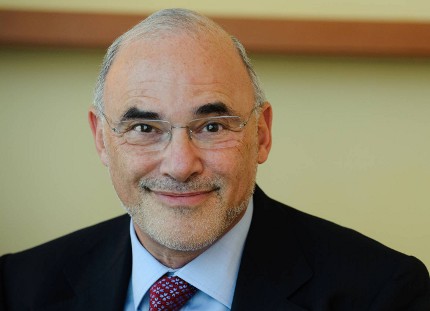 Part of this will come from a small but important change that follows directly in Steve Jobs' footsteps. The company will no longer announce a product months before it's ready for release, only to ship it in changed form after the excitement has died down. Instead, HP will begin shipping products within a matter of weeks of the product launch, starting with the 'mysterious' webOS device that will be unveiled on February 9. According to Apotheker, whatever is show-off then will be available to buy only a few weeks later.
And this is just the beginning. Another event on March 14 will give the world a "vision of what HP is capable of in the future," and the company's "secret answer".
Exactly what Leo Apotheker has planned isn't clear at this point. However, it'll undoubtedly have something to do with webOS and the company's ability to offer solutions to a complete range of customers, from the enterprise to consumers in need of a new phone. If all goes to plan, the Apotheker hopes this will convince both the investors and the general public that HP is a lot more than just the world's biggest PC-maker.