Samsung has just published its financials for its January to March 2013 quarter. The most headline grabbing figure appears to be the increase in net profits from a year ago; the company raked in 7.2 trillion won (£4.27 billion), up from 5 trillion won a year ago, that's an increase of 42 per cent year on year. In a traditionally quieter quarter for the sales of electronics goods it was the performance of the higher margin flagships; the Galaxy S3 and Galaxy Note 2, that made a difference as global smartphone demand actually declined slightly during the quarter.
Looking at smartphones in particular, market research firm IDC estimates that Samsung shipped just over 70 million units in Q1 2013. That figure is 61 per cent higher than a year ago and accounts for a 33 per cent market share. This compares favourably with Apple, the second biggest smartphone player, who sold 37.4 million iPhones in Q1 2013 and whose market share has dropped from 23 per cent to 17 per cent in the last year.
With the Samsung Galaxy S4, the company is even more bullish about the future. Hyunjoon Kim, vice president of Samsung's mobile division, said "Our company plans to focus on increasing smartphone shipments with the launch of our new flagship smartphone, the Galaxy S4." He added that "We are working hard to make the Galaxy S4 an even greater success than the Galaxy S3."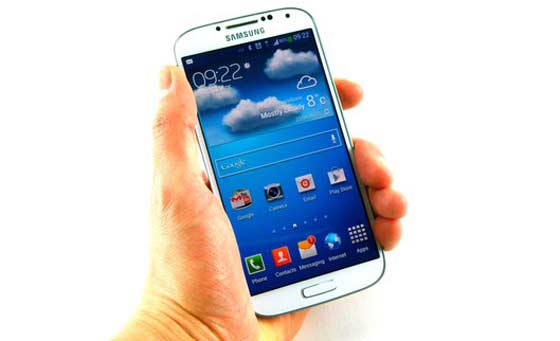 Short supply as S4 launch weekend in the UK and USA is upon us.
Meanwhile Samsung Galaxy S4 supply shortages are expected to cause a delay to order fulfilment in the UK and the USA meaning only people who have pre-ordered the latest Samsung flagship are likely to get their mitts on one this launch weekend. Phones4u was quoted as saying "All available stock will be used to fulfil pre-orders before going into our stores and we are working with Samsung to ensure that all pre-orders and sales across our other channels are fulfilled as quickly as possible".
Comparative reviews of the new Galaxy S4 haven't shown it to be the obvious flagship smartphone choice with recent premium Android efforts by the likes of HTC and Sony being on a par with the latest and greatest from Samsung. However it is forecasted to be a rip-roaring success with Samsung expecting to sell 10 million per month, though sources say that many pre-orders have already been tallied up. An analyst quoted in The Guardian expects an even better 25 million sales figure within two months, a figure which would be on a par with the iPhone 5's launch success.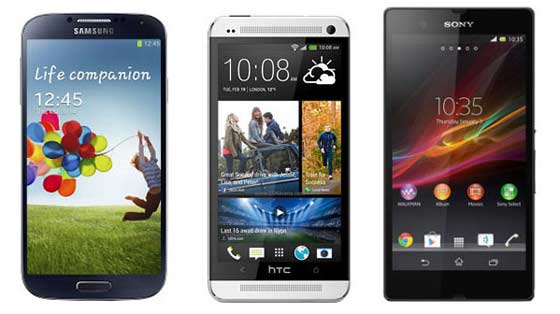 Three quarters of Samsung profits come from its mobile division
Samsung has its fingers in many more pies than just the smartphone and tablet markets manufacturing large quantities of tech components such as memory chips, displays, imaging products and even white goods. Having said that, during Q1 2013, around 74 per cent of its profits were generated by its highly successful mobile division.